Efficiently hands-on.
Thoughtfully enthusiastic.
D-iD is a boutique design studio run by a husband and wife team. As a strong creative duo, we focus in close to every material - and often magical - detail of a project. The breadth of our expertise reaches from boat design and hand-finished carpentry to high-end interior, fashion and textile design.
Our definition of luxury is richly nuanced design. It's the creation of ingenious and inhabitable works of art. And taste always transcends trends.
Intuitive Individuality
We take time to get to know our clients, personally, for real insight into their lives and desires. Building this chemistry results in an intuitive understanding, a vision of how the space can be used by its occupants, as individuals. So the end result always feels wonderfully right.  
You will receive direct communication with the directors, for the entire lifespan of the project. This ensures your experience is one-to-one and completely individual.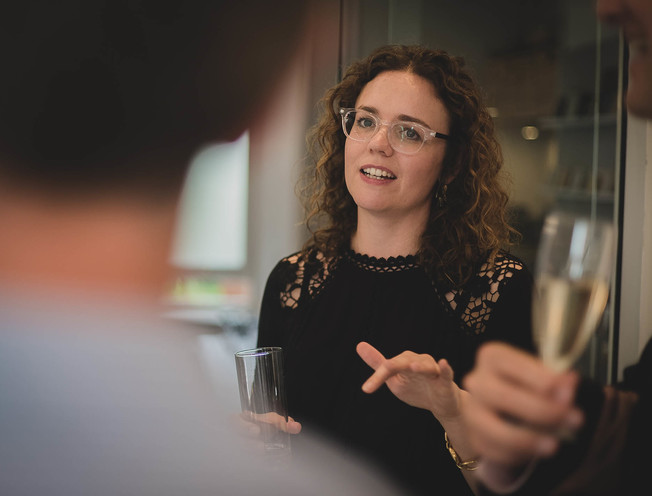 Unfolding Discovery
 As master craftspeople, we always build to last - not just practically, but emotionally too. Whether on a superyacht or luxury residence, we design elegant spaces people love living in.

Our designs have a life too. Every design reflects its inhabitants, with the promise of contrasts, complexities and layers of meaning yet to be revealed.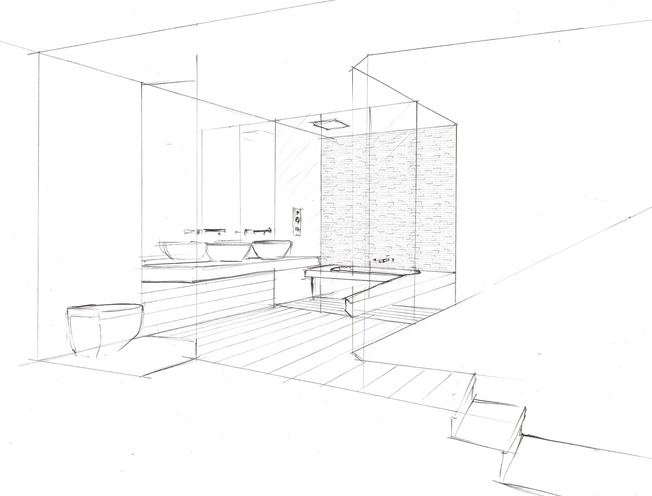 Subtle Artistry
We have a sensitive, first-hand understanding of materials and the experience of master craftsmanship. Sophisticated and always completely unique pieces evolve from this very human practice of the art of making.  
Our architectural approach informs an inherent practicality in every design. We believe in pairing finishes and elements that feel exquisitely luxurious, but without necessarily costing the earth.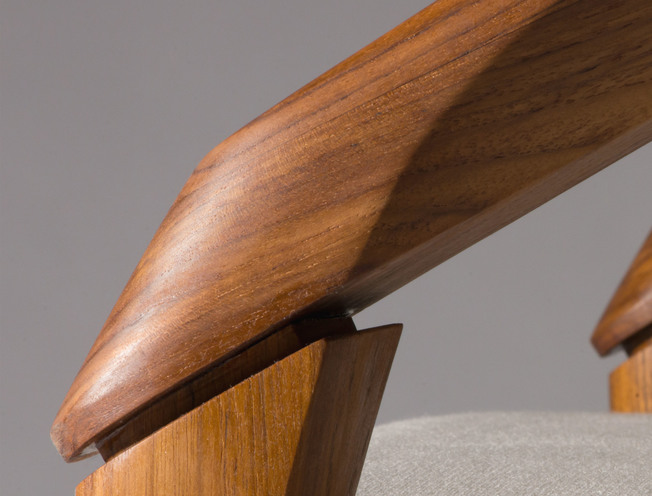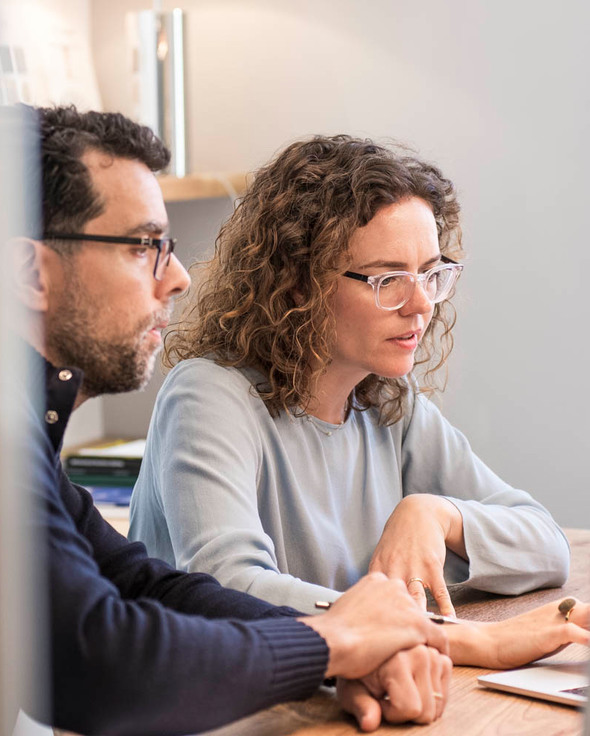 Creativity balanced by sound construction
The breadth of our expertise is evident in the final outcome. From the sensual to the structural, we have a thorough understanding of materials and the practicalities necessary to this field of design.
Without the distraction of a large agency to run, we work quickly and cleanly. We think deeply about the identity and practicality of every design detail, putting our hearts and souls into everything we do. Intelligent design is our life, and we enjoy working closely with clients to share this passion.
We are passionate about the process of designing and are excited to share the possibilities with you.
Kate and Dimitris Hadjidimos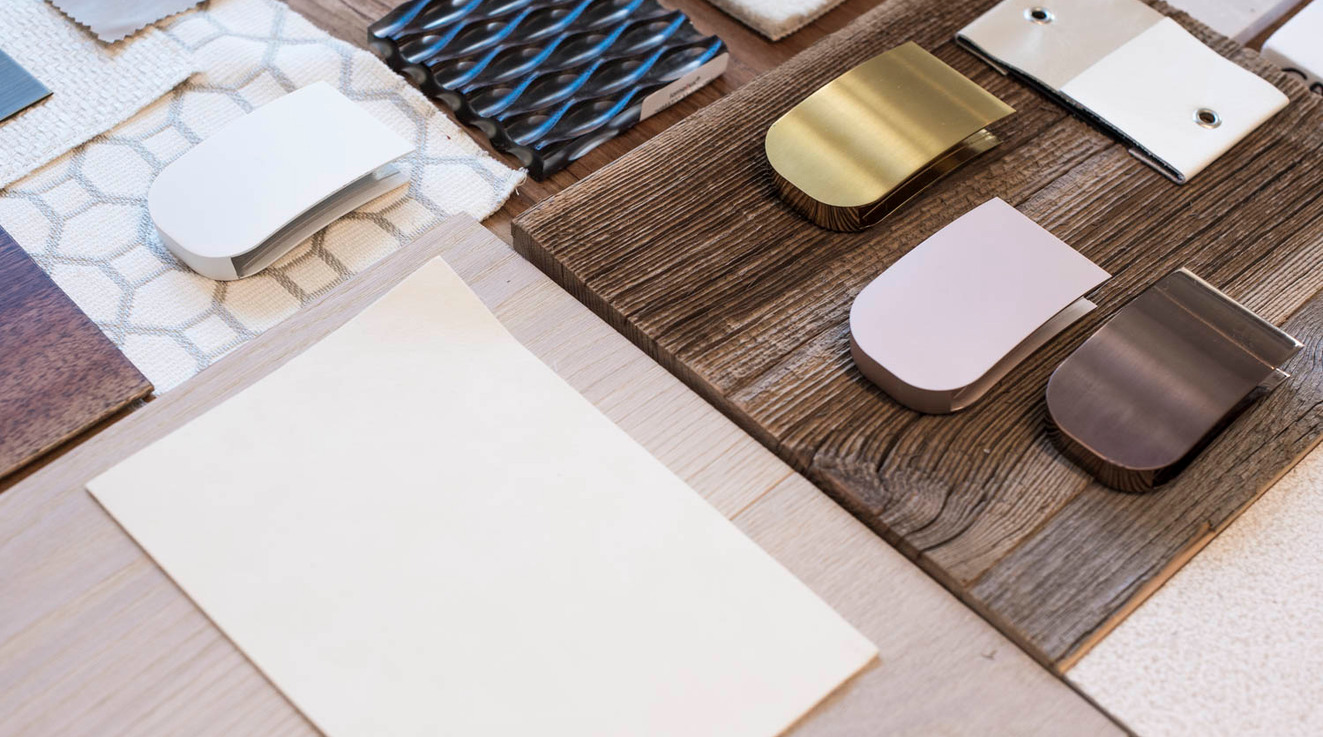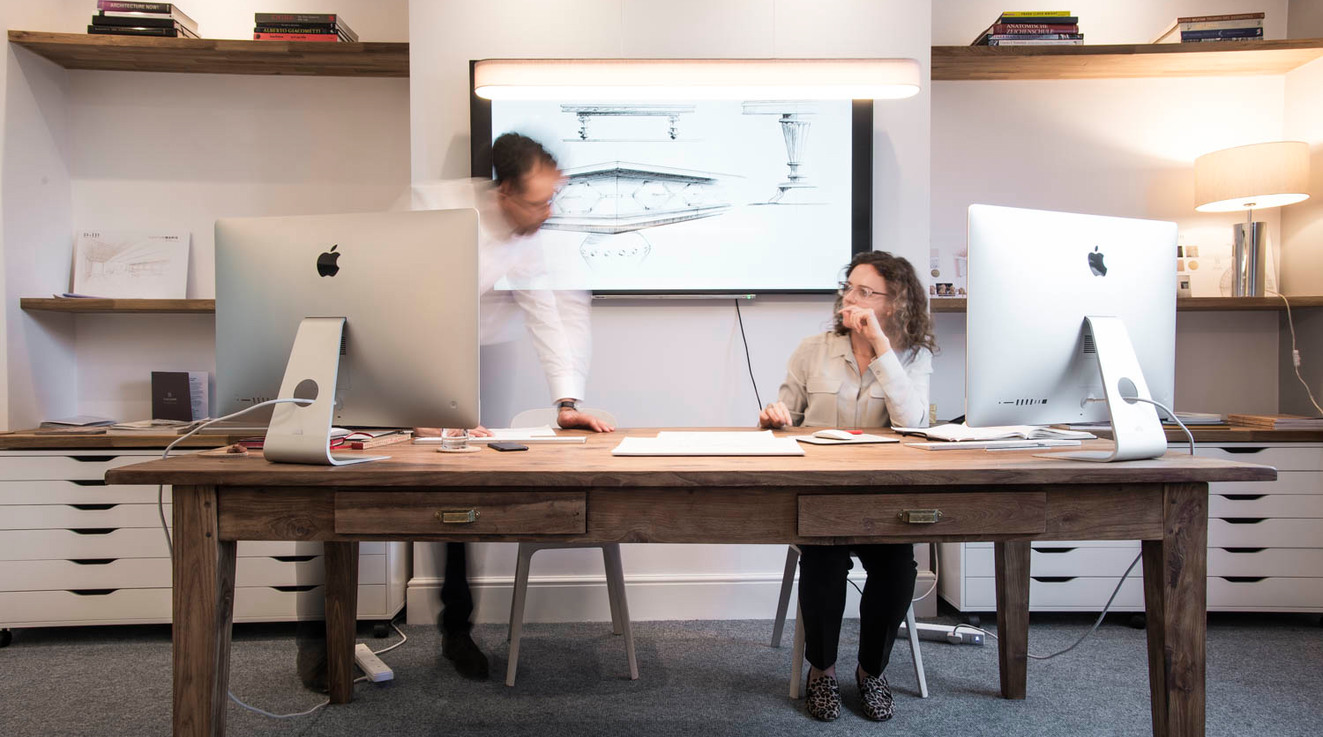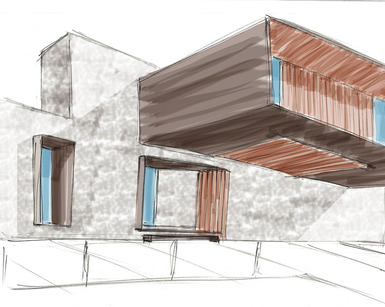 Increasing the Desirability of High End Living with Sustainability.

Sustainability has so often been seen as an antithesis to a high-end lifestyle. And our society has applied this idea until now, there certainly is truth in that.   
However, when looking closely at what our clients enjoy and consider important, we can see a different insight. Health and wellbeing are a pivotal aspect of their life. Importance is placed on a special environment, a feel-good factor with excellent operational practicality. Always with the aim to achieve the best ownership prospect, next to future monetary value creation and return.   
Part of this feelgood factor and special environment ideal is massively influenced by sustainability. For the last five years, the fashion and car industry have been making leaps forward in this area. There is a cool factor about products that have been produced using recycled materials, such as abandoned fishing nets, seen in these Adidas trainers. And there is more effort in making sure materials can have a second and third life in the future.   
Now this is starting to reach the luxury industry too.  
This is swiftly leading to the growing collective awareness of product and material lifecycles that is a key factor of everything that is produced today, and a great opportunity to create an additional feelgood factor.   
But how does all this information relate to the high-end residences we create?  
We have spent a lot of time during the last year researching sustainable materials and how we can apply them to our projects.   
In line with these findings, we have initiated a collaboration to answer these needs, resulting in a whole new residential concept. A swiss architect with a fantastic creative approach an in-depth knowledge of detail, Mr Laurent Fisquet, "Architect HES". A manufacturer of timber walls who is obsessed about timber structure, which is made for generations and has overwhelming and undeniable health benefits. 
We have involved an engineering company that is specialising in designing the automation of interiors. This has allowed us to achieve flexible space offerings, that optimise the use of interior spaces even further.   
Together with our knowledge of innovative bespoke luxury living, interior architecture as well as in-depth material application and construction, we have created a building that will be truly unique in increasing the desirability of living sustainably, within the high-end residential market.  
Enjoy the initial preview. More to come soon.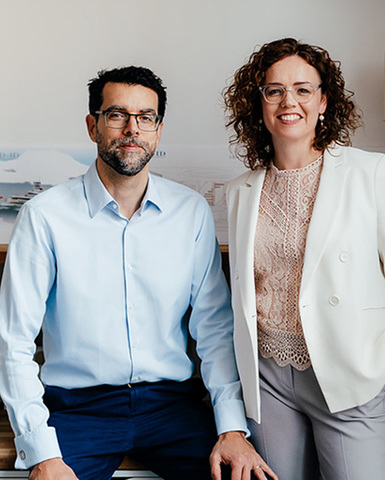 Covid -19 Business Update
Best wishes to everyone at this difficult time.
To keep our colleagues and partners safe and following government guidance, we are working remotely until further notice. We have all facilities needed to continue to deliver on our projects and are confident that our high standards will be maintained throughout.
These are extraordinary times, and we will monitor the situation closely, to determine when normal business activities can resume.
Wishing everyone good health for the coming weeks.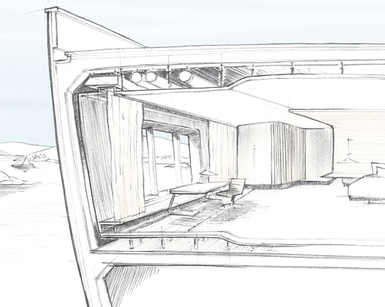 How do you marry an interior to water ?
An interior on water can sound like a paradox – a seemingly static, dry, internal space in a constantly changing, moving, wet environment.
 A unique challenge, with numerous factors to consider.  
The initial starting point is the same as with our residential projects - building up an understanding of the client's needs, expectations and vision.  The design of such a project is then driven, very early on, by the complex and numerous technical decisions to be made, alongside the relationship the yacht will have within the natural surroundings it will be in.
The technical aspect is what makes a yacht project inherently different to any land based projects.  
There is always a relationship between a design and the context in which it needs to perform and is what makes each yacht project unique and engaging.  
How could it relate to the physical and emotional surroundings? What will be the climate at different cruising destinations? Who will be using the space and how? How can this interior excel for comfort, practicality and maintenance within all these parameters? And still look exquisite ?
 The whole process has another layer of interest, with the network of skills and relationships that are woven into the final outcome. There is the exterior design of the yacht setting the tone for character of the yacht. And if the interior and exterior design are created cohesively the whole package achieves a much better balance in creating value for the end-user.
Diving a little deeper into the build process, is where you can start to appreciate all the layers of structure, insulation, technology, build practices, material impact, and of course performance.  
When looking at the overall performance information for a yacht usually the first stats are about safety on board, range, speed, seakeeping, interior volume in relation to its overall length.   No doubt these are all vitality important, but there are many more aspects that are needed for a yacht interior to perform.
There is climatization in different climate zones, as well as accommodating the humidity produced by the sea, the electronics of the navigations and for the onboard entertainment system, the knowledge to avoid vibrations and noise, of generators and end engines at different speeds.
The list goes on over drainage, mooring, tender launching, fresh and wastewater, waste, storage, fire zones, watertight compartments, crew and guest circulation as well as escape routes to only mention a few further points.  These aspects not only have to be considered in advance but at the same time have to be integrated so the yacht can be operated safely, accessed, serviced and maintained.
A further vital aspect that will make sure that the vessel will retain value over time.  
This is the main area of difference between yacht and land interiors and key to successfully applying an interior to water. The technical and safety requirements are greater in volume and complexity and to design a vessel, you must have an advanced knowledge of this. It will only enhance the design, which in turn enhances the user experience on board, which in turn creates more value for the owner.  
(As a side note, along with the familiar high level of interior specification, the scope of these technical requirements are the main contributors to the cost of the vessel)  
Finally, great achievements are reached when everything slots together like a well-oiled machine and when the technical knowledge enhances the creative possibilities. When this creativity is touching and propelling people along the way to contribute with their own creativity, to form as a team the best overall solution for the client and the project.  
A masterpiece incentivised by the client, produced by many masters of their trade, coming together to bring to life a great piece of technological and aesthetic achievement